8 Simple Ways to Transition Home Decor From Winter to Spring
How to refresh your decor in time for Spring and say goodbye to Winter at home.
I always find it so funny, that first warm day in March. It seems the moment the temperature reaches somewhere above freezing, people get anxious to say goodbye to winter and transition to Spring. Not only their wardrobes, but also their homes!
And this is something that gets me excited. As much love and warmth as we pour into our homes during the holiday months, we're just kind of "over it" by the time the last winter holiday, Valentine's Day, has passed. Enough cozying by the fire, sipping hot cocoa wrapped in a fuzzy blanket.
Am I right?
Of course, we all LOVE decorating for the Fall and Winter seasons – pumpkins, twinkling lights, . But Spring is the perfect opportunity to refresh and renew – open things up!
Time to crack those windows and bring in the bright airy feelings of Spring. I'm talking bright colors, fresh flowers, and lighter fabrics to name a few. If you're stuck in a Winter rut and need some inspiration for transitioning your home decor to Spring, keep reading.
My eight simple ways to do this will have you feeling ready for warmer days ahead in a matter of minutes!
Shop My Favorite Picks From H&M Home

8 Simple Ways to Transition Home Decor From Winter to Spring
1. Store Away Winter Throws
In the same way we store away wool sweaters after Winter, put away those heavy down and faux fur throw blankets. Be sure to wash thoroughly, removing any pet hair or stains, and keep in plastic bags so they remain clean and smelling nicely during the off season.
2. Add greenery or fresh floral
A surefire way to welcome Spring into your home is to bring the outside in. Whether you grab a fresh bouquet from your Trader Joe's (I've heard they have fabulous fresh flowers!), or clip some early bloomers right from your yard, there's nothing more representative of Spring than the sign of floral.
3. Change Out Decorative Pillows
Time to bring in the neutrals and pastels by adding decorative throw pillows in a variety of shapes, textures and sizes. Mix bold floral patterns with solids and stripes. Reserve darker colors and fur pillows for the colder months.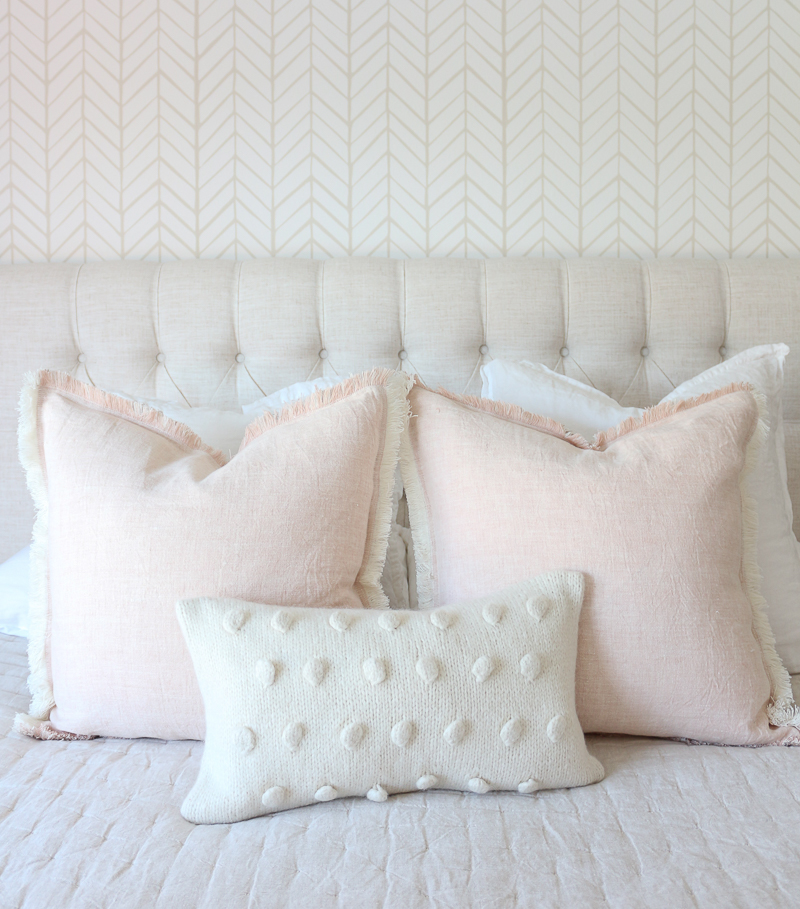 4. Lighten Up Bedding
Just like those heavy throw blankets from Wintertime, it's best to store away heavy comforters, blankets and furry pillows. Refresh and brighten up your bedding with whites and pastels. Cotton sheets and a linen duvet cover with a breezy throw blanket will keep your bed cozy but cool, especially at night when you're sleeping in it!
5. Incorporate baskets and wicker
Whether your interior style is farmhouse or contemporary, baskets of all shapes and sizes work beautifully for incorporating Spring into your home. Wicker, metal, bamboo – there are tons to choose from. They're best filled with towels, magazines, florals, and throw pillows.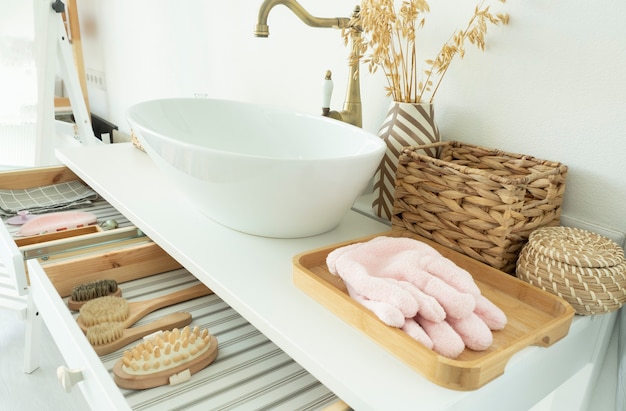 6. Display Fruits and Vegetables
It's no secret that we all eat more fruits and veggies in the warmer months. So naturally, displaying them as a decorative element in the kitchen will bring about feelings of Spring. A pretty tiered tray or a woven basket are the perfect way to show real or faux produce off.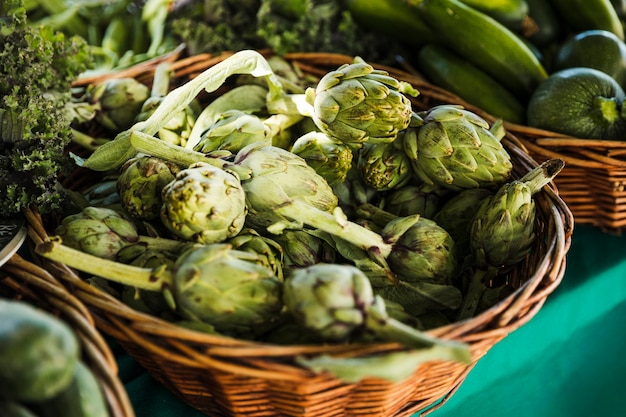 7. Refresh White Paint
Don't worry, I didn't say to repaint your entire bedroom! Just touch up and refresh any white trim, moldings, doors. You will be amazed at what a difference a new coat of semi or high gloss white paint will do to your home.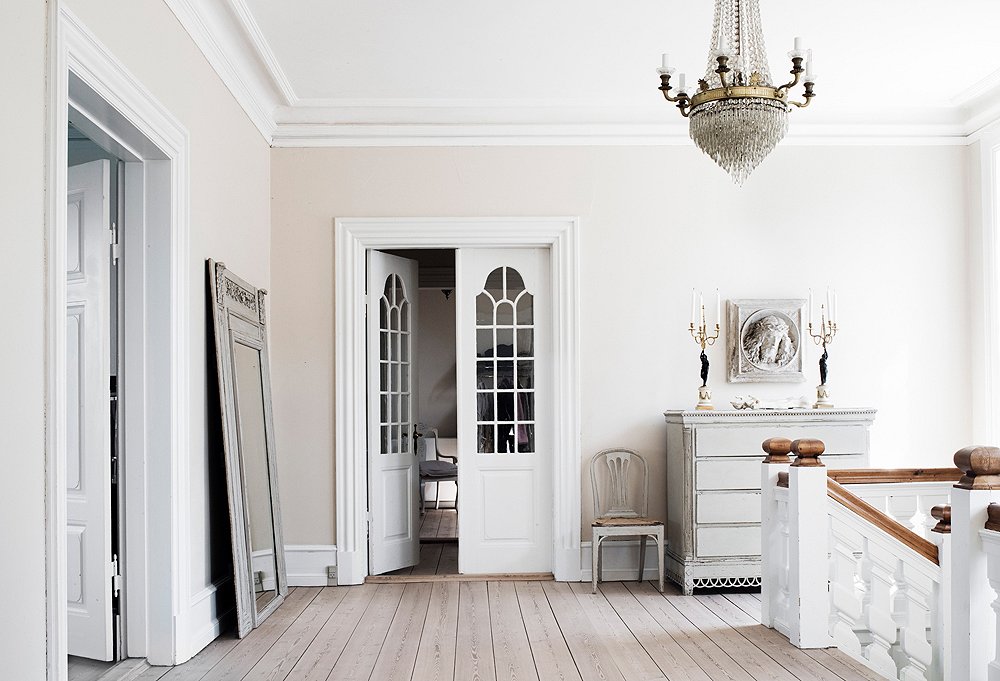 8. Minimize Mantle Decor
Mantles are the focal point of any home during the holidays. And we have a tendency to overload them with twinkling garland, stockings, candles, etc. But when warmer weather sets in, it's important to accessorize the right way.
In my experience, less is more. Clutter feels over designed and messy – not airy and fresh. A framed mirror or wall art (unless your TV is hanging above), some simple greenery, stack of neutral colored books, and pillar candle holders add the perfect touch for Spring.