12 Perfect Gift Ideas for Home Decor Lovers This Year
Give your friends and family the gift of a fabulous home this year with these perfect decor gift ideas!
We all know that one person. The one with the flawless home interior and impeccable taste in decor. Their pillows are perfectly fluffed and every faux floral arrangement is stunning. So what the heck do you buy this person as a gift for special occasions? I've chalked up some perfect and unique gift ideas for the interior design fan in your life.
So whether they happen to be into French Country, Modernism, Minimalism or Farmhouse, this list will give you some inspiration while also saving time and money bouncing around from home decor store to another.
12 Perfect Gift Ideas for Home Decor Lovers This Year
1. Beaded Garland
There's a good reason why beaded garland has made the number one spot here! It's all the rage and MORE this year. Basically, all the cool kids have a set. And with loads of different styles and creative ways to place them around your home, why not grab a set for your loved one? And while you're at it, pick one up for yourself too. You know you want to…
DAKOTA FIELDS WOOD BEADED GARLAND – WAYFAIR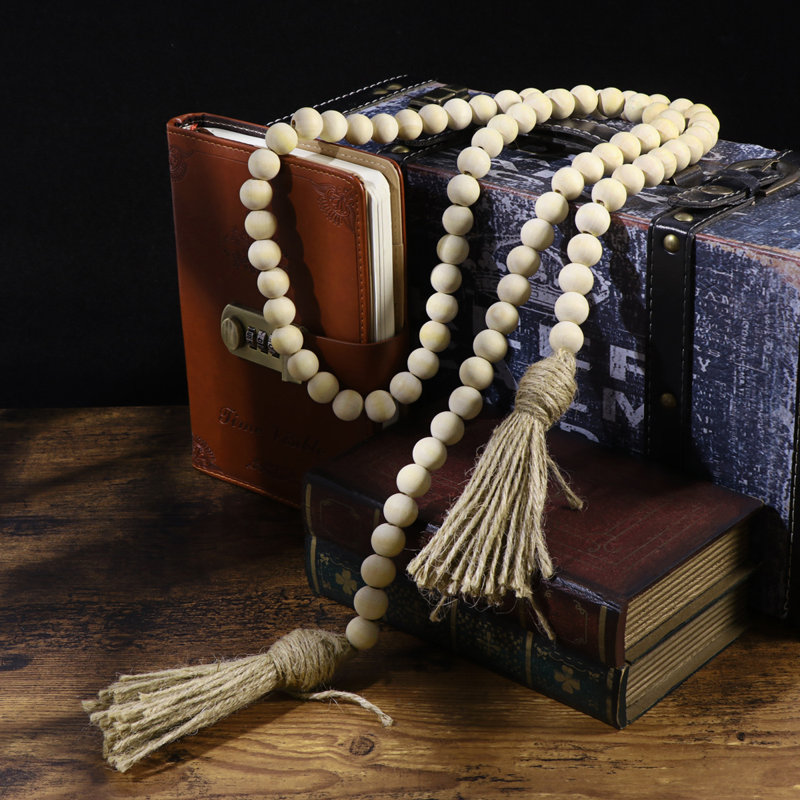 2. Coffee Table Books
For some reason, whenever I come across over-sized hard cover coffee table books in the store, I have to touch them. Maybe it's because I'm a writer and love reading books. I find them so beautiful, with incredibly stunning photography, and perfect for accessorizing any coffee table or shelf at home. If your gift recipient is into fashion, music, or nature, you'll have no problem finding some ultra special books for them.
YVES SAINT LAURANT COFFEE TABLE BOOK – WALMART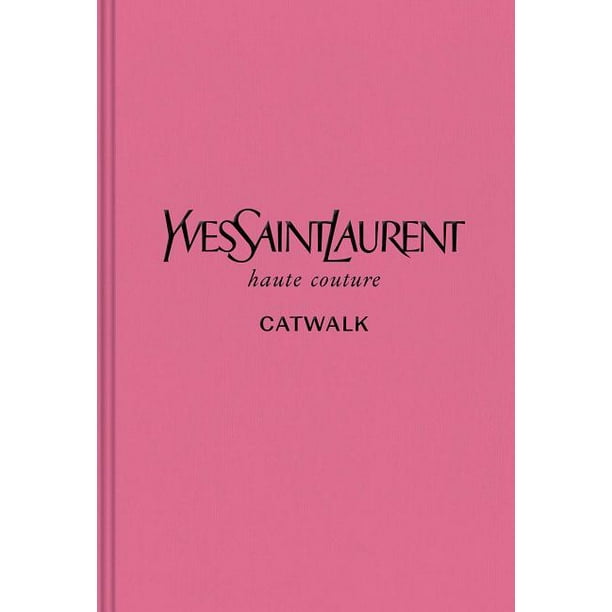 3. Chunky Knitted Blanket
Whether your gift recipient lives in a cold or warm climate, these cozy incredibly well-made blankets are too hard to pass up on. Plus, they make great throw accessories for any sitting area.
GRACIE OAKS DEXMOOR KNIT BLANKET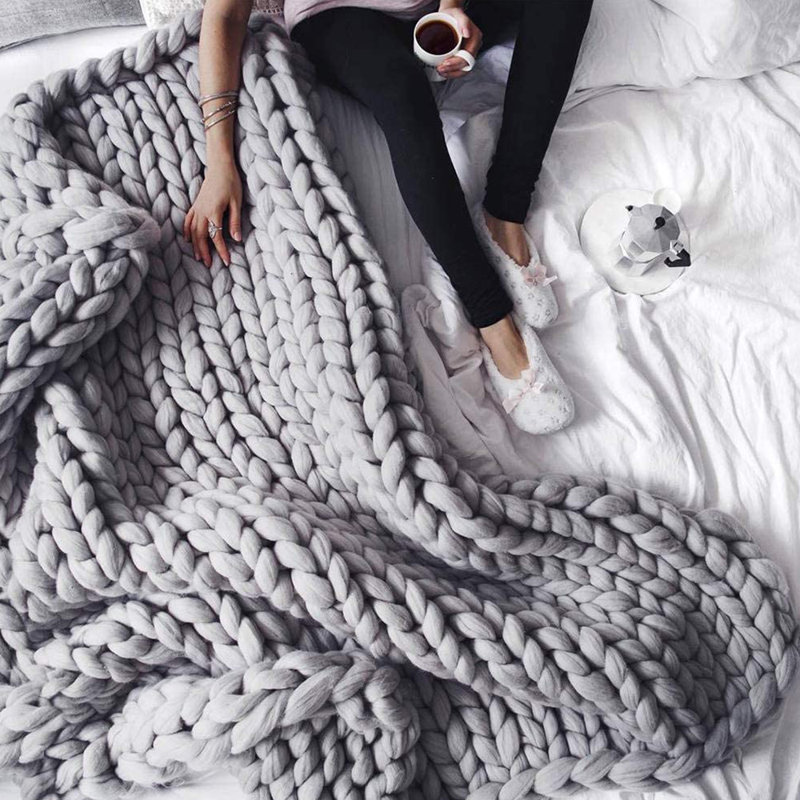 4. Faux Floral Arrangement
Why spend loads of money for fresh flower delivery when you can give the gift of a gorgeous faux floral arrangement that will last much longer! Stay away from anything with a cheap, waxy finish. Instead go for matte textures and different hues of her or his favorite flowers. If you can afford to splurge a little, purchase an arrangement in a glass vase with liquid glue to resemble water.
WILLA ARLO INTERIORS FAUX MAGENTA & PINK PEONY FLORAL – WAYFAIR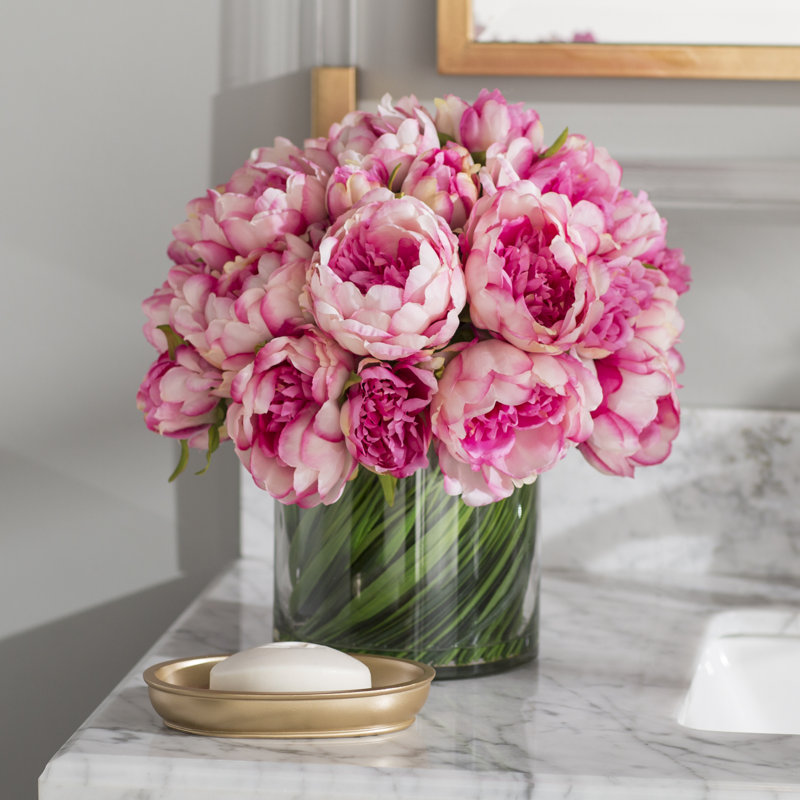 5. Decorative Ginger Jar
These beautiful pieces are making quite an entrance this season and home decor lovers are finding creative ways to use them. Fill ginger jars with real or faux floral. Or arrange in a set with two or three other jars of similar style. Gorgeous accessories for the kitchen island, dining table or on an entryway table.
HOUSE OF HAMPTON HESSION PORCELAIN GINGER JAR – WAYFAIR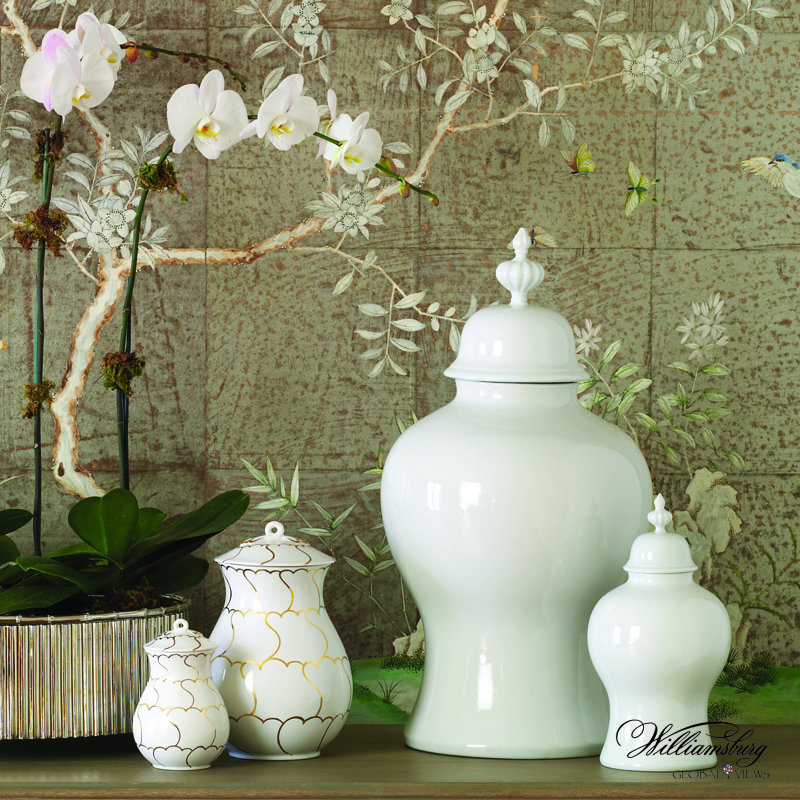 Shop my Favorite Home Decor Picks on the LTK App

6. Hyacinth Baskets
Perfect gifts for any time of year, hyacinth baskets are also multi-functional. Place on a kitchen table with fresh produce, near a fireplace stocked with warm blankets, or in a bathroom with towels and soap. Highly versatile, well made, and pretty to look at!
LAUREL SEAGRASS BASKET SET OF TWO – WAYFAIR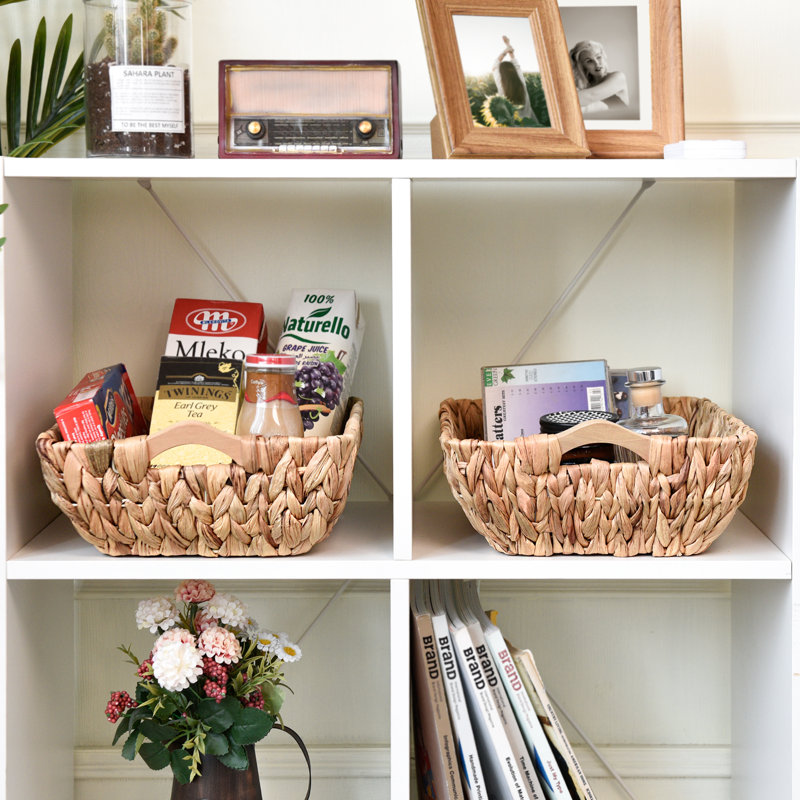 7. Candle Pillar Holders
I've never met a home decor lover that isn't obsessed with candles. Right!? And what candle is complete without a decorative pillar to sit on? Can never have too many, especially if your gift recipient is anything like me and needs to change out their decor several times during the year. I absolutely love this three-piece set of antique white weathered holders in a variety of sizes.
KELLY CLARKSON HOME THREE-PIECE CANDLE PILLAR SET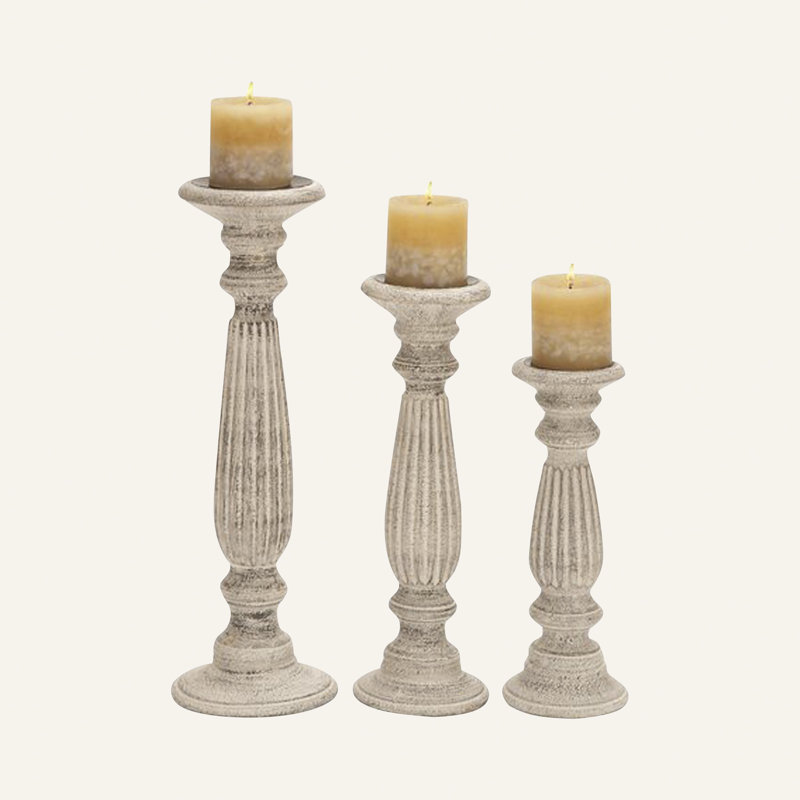 8. Something Gold
Nothing says glam home like a touch of metallic or gold. Even a minimalist decorator can instantly turn a room from drab to fab by adding gold accessories like throw pillows, photo frames, lamps, trays – anything really! I happen to love these items from H&M Home, which tends to carry very affordable and unique gold/metallic home decor.
BAYOU BREEZE GOLD PINEAPPLE – WAYFAIR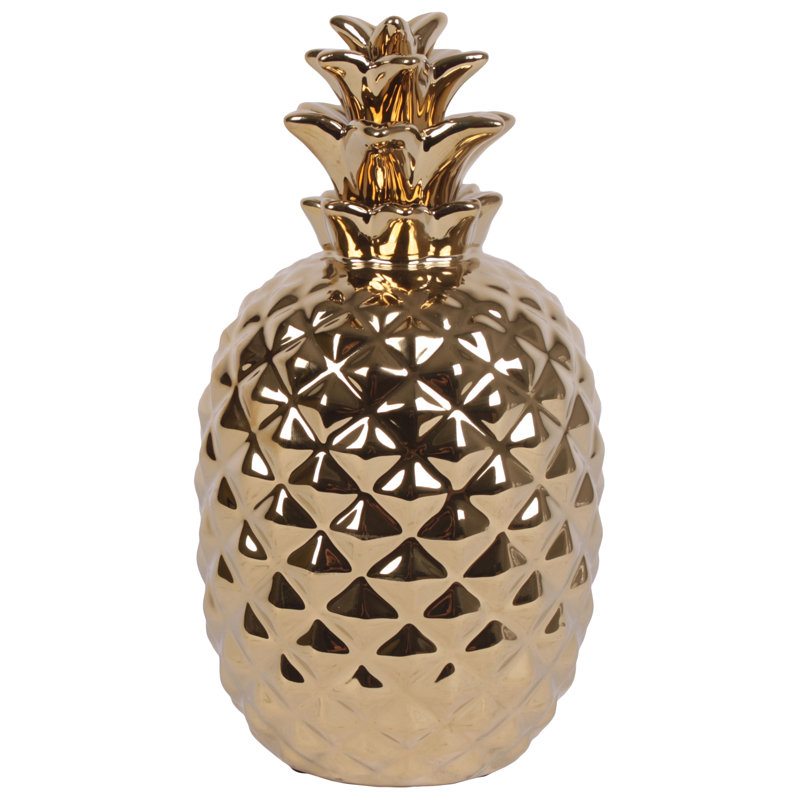 9. Hanging Planter
Maybe the home decor lover in your life isn't into floral as much – but enjoys plants! A touch of greenery is the perfect way to liven up any space and these hanging planters will do the trick. They can be used indoors or outdoors and work well in a kitchen, laundry room (since these days, those spaces are also meant to be fabulous!), or office.
LATITUDE RUN SELF-WATERING RESIN HANGING PLANTERS – WAYFAIR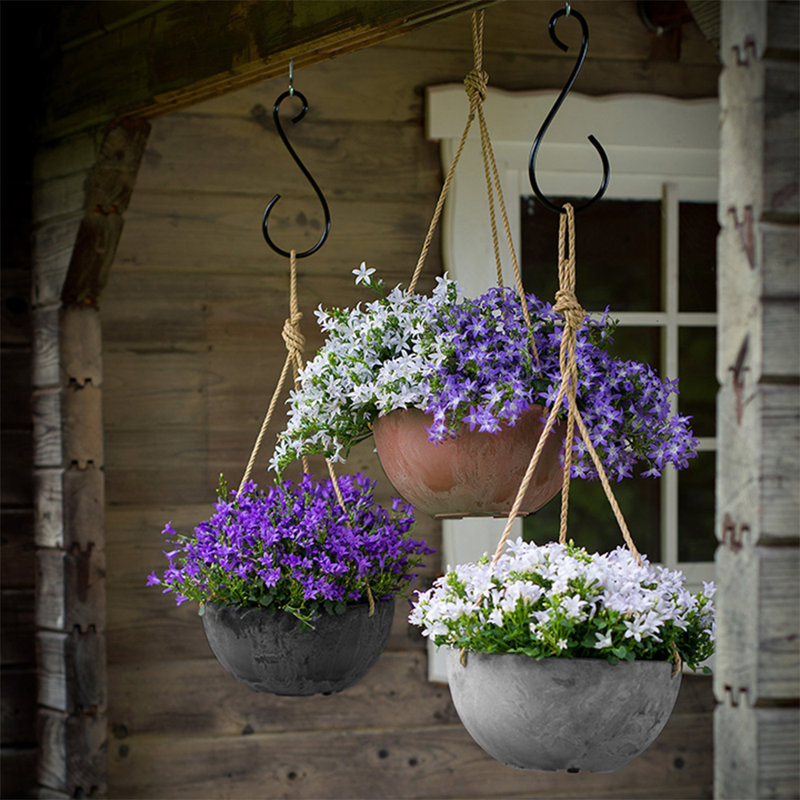 10. Decorative Clock
Whenever I shop at a Hobby Lobby, I love perusing down the clock aisle. So many styles and sizes to choose from and each more beautiful than the next. These days we all check the time on our smartphones, but thankfully the beauty and decorative element of clocks hasn't been lost.
OPHELIA & CO MANTLE CLOCK – WAYFAIR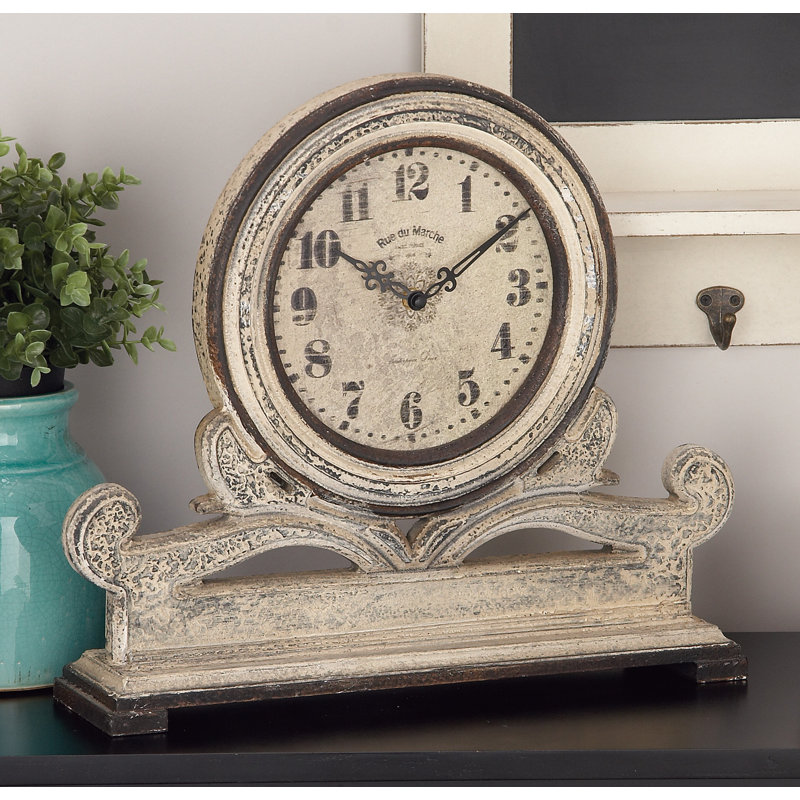 11. Dinnerware Sets
When it comes time for entertaining, it's nice to use something different than the same everyday plates, right? No, this doesn't have to mean breaking out the fine China! But having an in-between set is nice – slightly fancier than daily plates while still understated enough to feel informal and fun.
GOODMAN 16-PIECE DINNERWARE SET – WAYFAIR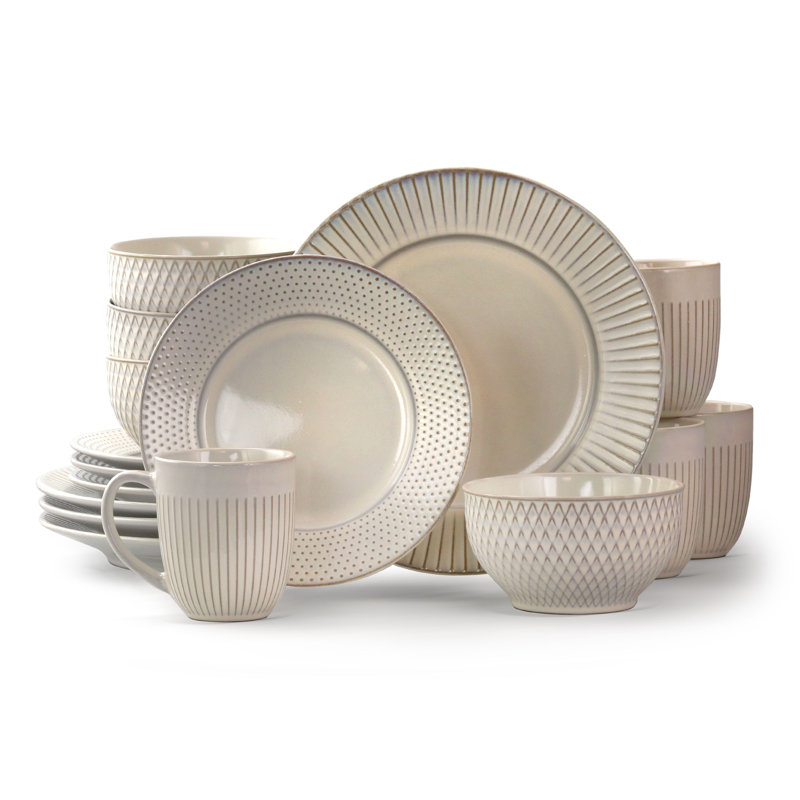 12. Wreath
No, wreaths aren't just for Christmastime! Depending on the time of year you're giving this gift, can determine what type of wreath to choose. Spring, Summer, Halloween, Autumn – even all-year round wreaths work beautifully both for exterior doors as well as those inside the home. I tend to love a natural-looking greenery wreath of boxwood or branch stems and simple faux floral.
LUSH LIFE ALL SEASON WREATH – WAYFAIR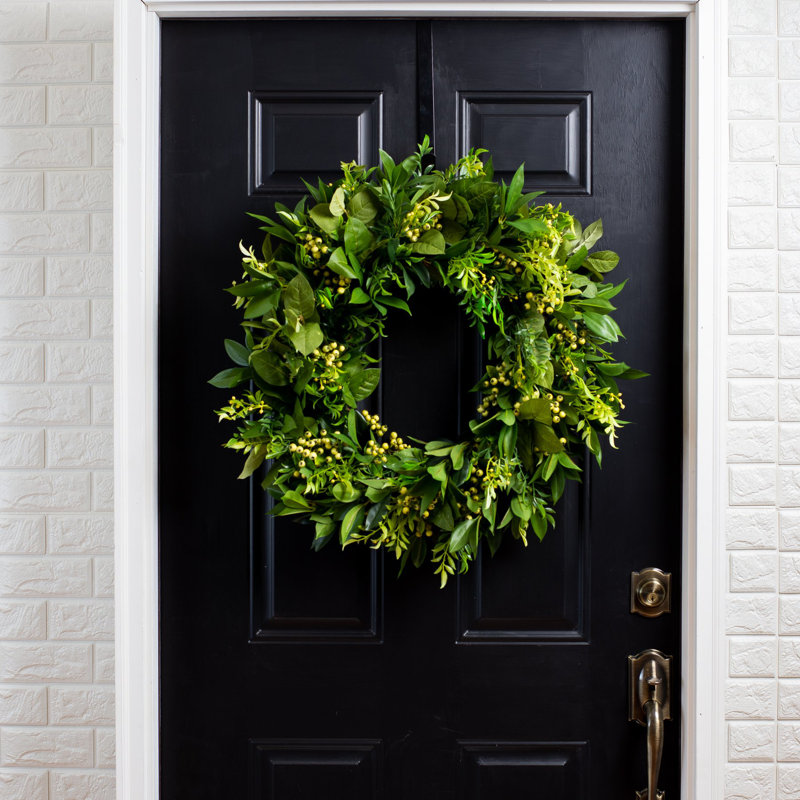 Shop Home Decor Picks from H&M